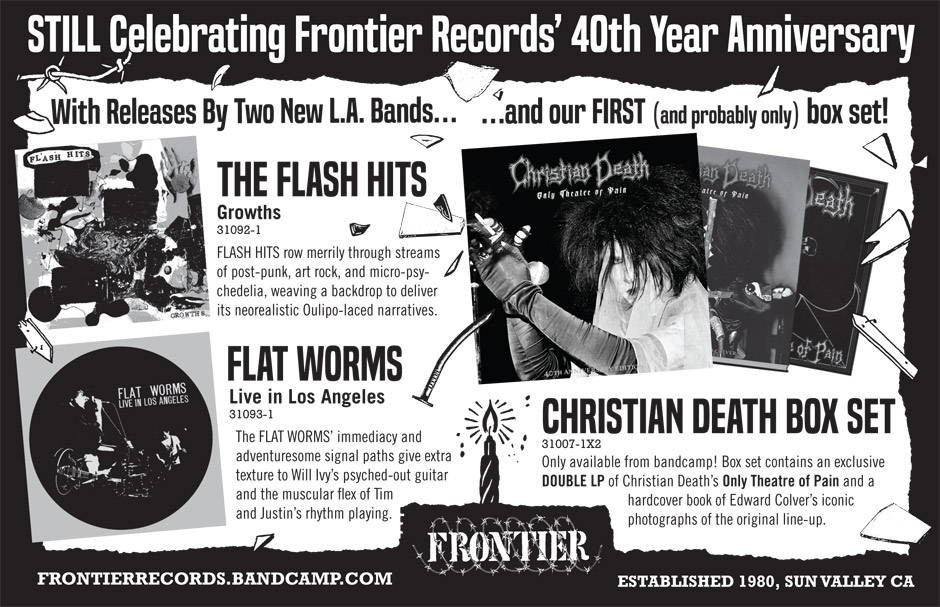 We're currently under construction, but you can still buy Frontier merch through our Bandcamp site.

July 28th, 2021: Thanks to Bandcamp for their label profile, The Punk Legacy Of Frontier Records.
Bandcamp • Twitter • Instagram • YouTube • Facebook • Email Us

For wholesale orders, please contact our distributor, ILD.

©1998-2018 Frontier Records®